Scam Alert: Here's Why You Should Dispose Your Discarded Parcels Carefully
With MCO or Movement Control Order once again imposed in Malaysia for weeks after weeks, we have no choice but to play our part by staying at home to help prevent the spread of Covid-19.
It's quarantine time, again!
Although we are once again in quarantine, it has not dampened online shoppers' spirits from shopping, even from the confines of their home.
The previous MCO's implementation has tremendously changed our shopping behaviour. Online shopping is no longer considered one of the user's favourite pastimes, but it has become necessary.
As a result? We are now more than ever becoming more accustomed to online shopping.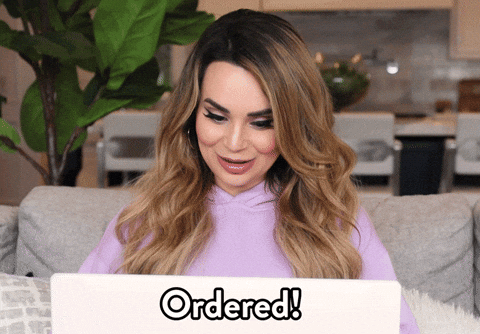 Credit: Giphy
Online shopping is convenient at this time around because what else can you do while staying at home?
We're afraid of going out, scared that we might contract the disease from someone else, and we have to abide by social distancing rules as well. Online shopping today is at its peak of popularity.
Do you fancy online shopping as much as we do? Continue reading because this is for you.


#. When you made a purchase...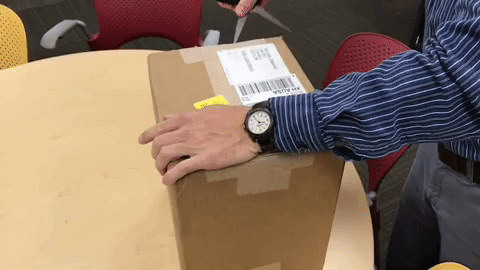 Credit: Giphy
Have you bought anything online lately? If so, how do you dispose of your parcel's packaging?
If you always throw away your packaging carelessly, this is where we need you to take heed.
It has come to our attention that scammers will use your personal information as a bargaining chip to conduct illegal activities like making transfers or purchases.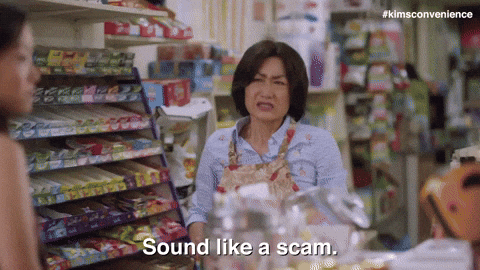 Credit: Giphy
How on earth do they manage to do it? It appears that they got all the information that they needed from your discarded packages.
Your packaging contains personal information like your name, address, and telephone number. These are all precious information that solely belongs to you and shouldn't fall under the wrong hands.
Once they manage to steal your information, particularly your phone number, the scammers will employ various tactics such as continuously calling you and harassing you.
Next time, if a suspicious number keeps calling you to acquire your personal information, you will know what to do.
If they can do that, imagine the length of what they would do with the rest of your information.
An article from The Star has highlighted this issue. There are cases in which scammers use the information to trick you into accepting the fake parcel through the Cash on Delivery method posing as delivery personnel.
This incident does not only happen in Malaysia, but it does happen to people from other countries as more and more people fall prey to the online scammers' method to make you pay for them.
#2. Now, what can you do?
First, be extra mindful and vigilant when it comes to your packaging. Once you have unwrapped your parcel, dispose of it properly, and remove your information if necessary. It can be as easy as using a pen to cover your info.
Secondly, do not just throw your packaging away where people can easily retrieve it.
Remember to dispose of your packaging correctly to help protect yourself against these online scammers. If possible, you can tear the package to shred.
Third, if this somehow happens to you, do not panic and give in to whatever the scammers said to you. Remember that they will say anything under the sun to convince you. 
If you find that the situation has gotten out of control or potentially could be life-threatening, please report this incident at once to the local authority.
#3. Using Ninja Packs as an alternative.
If you are a seller, it is vital to ensure that your recipient's personal information is well-protected. And you can help to achieve this by using Ninja Packs.
All orders and essential information are keyed online, allowing no room for scammers to acquire your data for their gain. We will only use the QR code on the packs to access the required information for sorting and delivery, which is only accessible by Ninja Van.
You will only need to write basic information of the recipient on Ninja Pack for ease of use for you and your recipient's reference.
Send your item today with a fast and reliable delivery service from Ninja Pack. Read more info about Ninja Pack here.
We genuinely hope that this article will shed some light on this issue and increase awareness among online shoppers about the scam involving delivery packages.
For those who are interested in Ninja Packs, we've got some cool promo for you!
Use our code NINJABLOG to get Ninja Trial Pack for your first order from us so that you can deliver your parcel swiftly with no drama!
Click here to claim your FREE Ninja Trial Pack.
Sincerely,
From an online shopper to another.