Want to Ship Your Parcel? 6 Reasons Why You Should Choose Ninja Packs
Need to deliver a parcel but having trouble choosing which courier service provider you should put your trust in to ship your item? How about entrusting your faith with Ninja Van; the leading courier and shipping company in Malaysia.
We acknowledge that sometimes, a delivery and shipping process can be challenging. Whether you want to send a personal item or deal with a load of product shipment to your customers, the process can be lengthy and varied.
There is only one thing that matters the most to shippers, and that is to have their parcel delivered safely to their recipient and with on-time delivery.
Which is why we have developed a simple shipping solution to skip your worries once and for all with *cue drum roll… Ninja Packs!
Ninja Pack is an ALL-YOU-CAN-FIT prepaid courier bag and poly mailer that you can use to send your item to your recipients in West Malaysia. 
We give you SIX reasons why you should use Ninja Pack for your parcel delivery.
#1. Trust in our speed.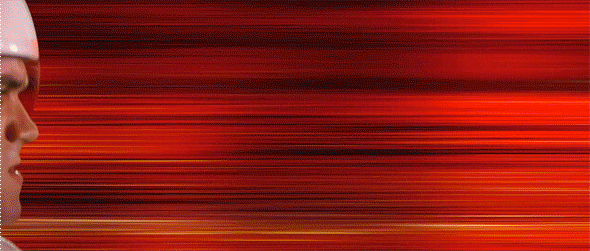 Credit: Giphy
Next-day delivery? Get out of town. But seriously, all is possible with Ninja Pack as we deliver the parcel to you in 1 to 3 working days depending on your location in West Malaysia. If other courier companies can handle the delivery in 2 to 3 days, delivery with Ninja Pack can be a whole lot faster.


#2. Doorstep delivery.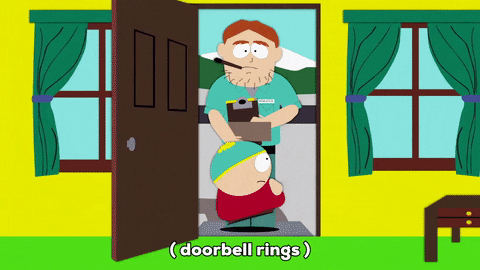 Credit: Giphy
Once you have placed your order, we will deliver your parcel right to your recipient's doorstep. With limitless contact, your parcel will be delivered safe and sound!
Alternatively, you can also collect your parcel from Ninja Points using Ninja Collect as we have over 4000 Ninja Point in Malaysia. It's easy peasy! All you have to do is to choose a Ninja Point near you and checkout as the Delivery Address! Once you have received a notification, you can collect your parcel.


#3. Three delivery attempts.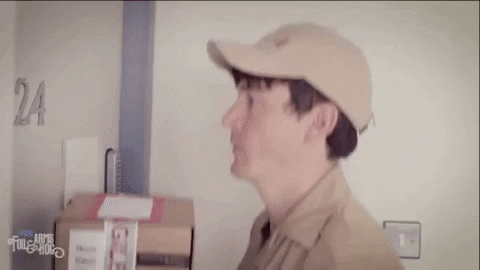 Credit: Giphy
Has your recipient missed parcel delivery at home? No worries! Ninja Packs have three delivery attempts to make up for it if the first delivery is unsuccessful. And if the parcel is still undelivered after three days, we will return the package to you.
#4. Real-time tracking.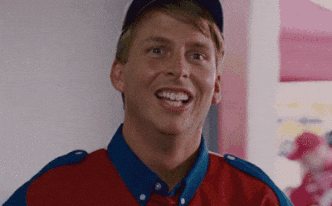 Credit: Giphy
Want to track your parcel delivery? Each Ninja Packs are equipped with real-time tracking technology, so that you can track your parcel, anytime and anywhere. All you have to do is just key in your Ninja Pack Tracking ID.
#5. Liability.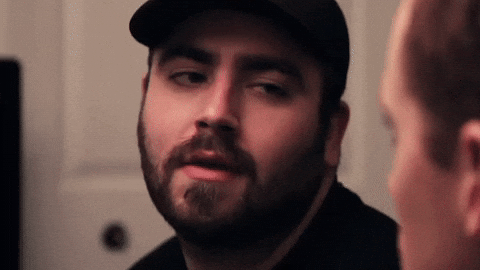 Credit: Giphy
We provide reimbursement for any lost or damaged parcel due to Ninja Van's poor handling for Ninja Pack, capped at RM200.
#6. Free delivery fee.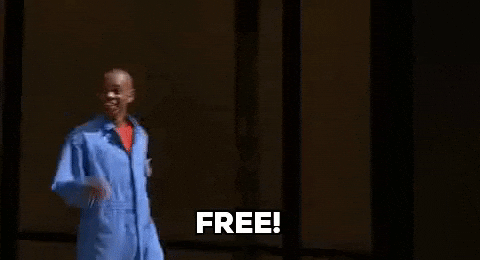 Why pay twice when it is FREE! The delivery fee is inclusive with Ninja Pack's price. So you can skip worries and deliver your parcel today! It is cost-effective and reliable too!
Ninja Packs feature two types of poly mailers to suit your shipping needs. Choose from Prepaid Polymailer or Prepaid Padded Polymailer if you want more protection for your items. Our bundle packs come in an array of sizes and quantities, available online for you to purchase.
Are you interested in trying out our Ninja Packs? Check out Ninja Trial Pack today which feature three different sizes, XS, S and M. 
#6. [EXTRA] Want to try Ninja Pack?
Use our promo code for first time customer to try out our Ninja Trial Pack to send your item within Peninsular Malaysia!
Promo Code: BLOGNINJA
Click here to redeem your Ninja Trial Packs and start shipping!