Influencer Marketing in Malaysia - How It Can Help Your Brand
With the continuing rise of social media usage, the influence of social media influencers is also becoming more prominent. Digital marketers turn to influencer marketing to take advantage of its ability to reach a broad audience and affect customer conversion.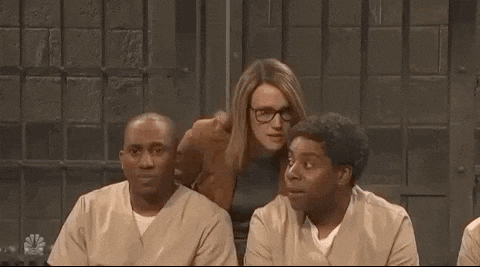 Credit: Giphy
Whether you run a big company or handle a small e-commerce brand, influencer marketing is an excellent digital marketing strategy to try.
What is Influencer Marketing?
Influencer marketing is a marketing technique that leverages the broad reach of an influencer or someone who has a considerable amount of followers to endorse a brand or a company's products and services.
It mainly revolves around content co-creation, plugging of products, and 'influencing' people to buy the brand's products. Its main goal is to increase brand awareness and derive trust from the excellent reputation of the influencer.
Why Influencer Marketing Works Well In Malaysia
Malaysians are accustomed to using social media for a variety of reasons, as a source of entertainment, socialising with friends and loved ones and to keep up with current events. As of January 2021, there are approximately 28 million social media users in Malaysia (Malay Mail, 2021), with youth constituting the majority of the users.
The rapid rise in social media usage among Malaysians tells us one thing: Key Opinion Leader (KOL) marketing and social media influencers will be a powerful tool for marketers and brands for many years to come.
Surprisingly, Instagram has become a popular platform for social media marketing in Malaysia. Many brands have started to engage Instagram Famous or Instafamous by reaching to them personally or via KOL or influencer marketing agency to promote their products and services leveraging on their influence to help attract new customers.
The Pros
1) It DOES work really well.
Did you know research has shown that nearly 40% of Twitter users say they purchased as a direct result of a Tweet from an influencer? Not only that, but the study has also shown that when Twitter users are exposed to the joint brand and influencer tweets, purchase intent becomes 5.2 times more than usual.
2) It's relatively cheaper.
We all know that celebrity endorsements cost quite a fortune. The good thing with influencer marketing is that the fees of influencers are relatively cheaper than those of celebrities.
The reason is that the influencer marketing strategy does not include the added production costs of traditional commercial marketing such as cameramen fees, media placement fees, directors, producers etc. But no worries! It gets the job done just the same.
Credit: Giphy
3) It can target a specific niche/audience.
Credit: Giphy
Since influencers have unique sets of audiences and followers, you can easily target a specific niche or market by choosing an influencer whose majority of followers are interested in the things that your line of business offers.
For example, suppose you are an e-commerce seller of computer gaming accessories. In that case, you can choose an influencer who is popular for streaming or famous for being an excellent online gamer.
4) It helps boost brand reputation.
As discussed, influencer marketing leverages the excellent reputation of the influencer. That said, this good reputation can further extend to your brand's reputation.
People of good notoriety are regarded by society in general as trustworthy. Hence, people are more likely to get genuinely 'influenced' by these brands if these brands' influencers have credible and dependable reputations.
Credit: Giphy
5) It has a broad reach.
Since influencers have a broad reach, naturally, the ads and content of your influencer marketing campaign would also reach a comprehensive set of audiences. The saying 'less is more does not apply here. The more followers the influencer has, the more audiences your content will reach.
The Cons
1) Your brand image can be adversely affected by any negative publicity against your chosen influencer.
Whether they like it or not, influencers are prone to be the target of issues and gossip, as it is one of the unfortunate consequences of being on that side of the spotlight.
If you choose an influencer to become one of your brand ambassadors, your brand also risks sharing in their burden when any negative controversy hits them.
Controversies that adversely affect the influencer's reputation can also affect your brand's reputation, especially when people see them reflecting your brand's values.
2) Difficult to calculate influencer marketing results.
Since evaluating the results of your digital marketing efforts is essential for any future improvement and monitoring efforts, you need to consider the difficulty of calculating influencer marketing results.
Digital marketing techniques are harder to evaluate when it comes to influencer marketing. You'd have to consider various types of engagement factors such as 'likes', 'tweets', 'cost-per-engagement', and 'cost-per-like'.
Tips on Development and Execution:
Step 1: Define your brand's goals and values.
Before going through the whole process of formulating your influencer marketing strategy, you first need to define your brand's goals and values to have a good starting point. You can ask yourself the following questions:
What are my brand's marketing goals?

What are my brand's core values?

How much am I willing to spend on marketing?
Step 2: Know and understand your target niche/audience.
Understanding what makes your target market 'buy' or 'not buy certain products is key to forming an excellent digital marketing strategy. Also, knowing your target demographic is essential for effective messaging.
Once you've figured out this vital information, you can choose the most appropriate influencer for your brand based on those standards.
Step 3: Watch your competitors closely.
As the saying goes, "Keep your friends close but keep your enemies closer." Similarly, it pays to watch your competitors closely because you'll know what works and what does not. By observing how they interact with their audience and, most significantly, who they choose to represent their brand, you'll get helpful information that will help you create a more robust marketing strategy.
Step 4: Choose the right social media influencer for your brand.
Choosing the right influencer to represent your brand is not an easy feat. However, by applying the actions stated above, you can be sure to form a solid influencer marketing strategy.
Ideal qualities to look for in an influencer:
a) Multi-skilled/multi-talented
b) Fun and engaging
c) Has authority on his/her niche
d) Good number of followers; and
e) Has an entrepreneurial mindset.
It may be worth noting that there are lots of bots and fake influencers out there. Here's a checklist on how to spot a fake influencer:
a) Check their followers: Consider scanning the followers' profiles to assess them. Do most of his/her followers have strange/incredible names? Do their names include a lot of numbers or unnecessary symbols? If the answers to these questions are mostly yes, you might be looking at a fake influencer.
b) Consider the number of followers to engagement ratio: Does he/she have a million followers but only gets minimal comments and likes on her page? Chances are, they can be bots or fake followers that the influencer must have bought.
c) Assess engagement quality: You should also assess engagement quality after considering follower to engagement ratio. Watch out for generic comments like "nice", "beautiful", "wow", and comments that have many emojis in them. Chances are, the engagement comments are bought too.
Step 5: Analyze Your Results and Modify Your Strategy Accordingly.
After launching the influencer marketing campaign, you would want to analyze your results to measure its success. You can use several metrics like link-building metrics (measured by the quality of your links and the number of links), post engagement metrics (measured by the number of likes, retweets, shares, and comments), or sales metrics (measured by the number of new customers and new purchases).
If you see that the results meet your initial marketing goals, congratulations, you've built a strong influencer marketing strategy!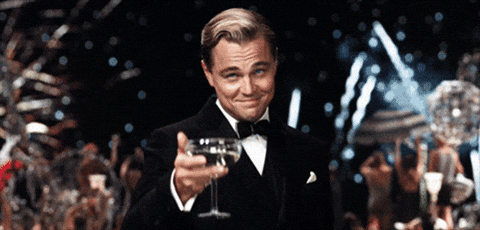 Credit: Giphy
Cheers, you've (literally) earned it!
Influencer marketing is a very effective way to increase brand awareness, increase the chances of customer conversion, and bolster a brand's good reputation. With this, brands can reach people through influencers and engage with them more directly. If you're planning to initiate an influencer marketing campaign anytime soon, keep these tips in mind.
Does your brand requires a faster delivery speed? We can help!
Running an online store is no easy task. That is why you need a hassle-free delivery to speed up your operation and ultimately make your customers happy!
Introducing Ninja Packs, an All-You-can-Fit polymailer, a prepaid delivery product with faster than ever before delivery service to all destinations within Peninsular Malaysia.
Why should you get Ninja Packs?
Fit everything inside one pack without having to worry about weight limitation.
No hidden charge (inclusive of shipping delivery)
It comes in two types of polymailer (Choose between Prepaid Regular Polymailer and Prepaid Padded Polymailer for extra protection)
Skip the queue, create your order online & drop your parcel off at any 4000+ Ninja Points.
We're giving away Ninja Trial Pack for free!
There's a saying that goes, 'You have to experience it to believe it.'
Get a Ninja Trial Pack for FREE today and experience faster than before delivery speed. Comes in 3 sizes in 1 in 1 pack!
Use code: BLOGNINJA
Click here to get the Ninja Trial Pack.