8 Low-Budget Marketing Ideas for Small Businesses in Malaysia
Discover low-cost marketing ideas with significant results that will help improve your business in Malaysia
.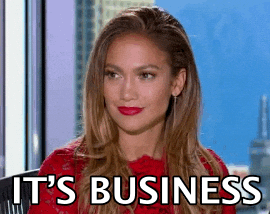 Credit: Giphy
Marketing can be quite costly especially if you are a new seller or a business owner. However, it is a crucial element that determines the success of a business.
The benefits of marketing for your business definitely outweigh the costs involved, and it is far too important to be put on a back burner.
Undeniably, it is not easy for any businesses in Malaysia to bounce back after the Covid 19 hit as most businesses are struggling to cope with economic slump. Surviving is the only thing that matters these days, and most businesses are trying to salvage the capitals, and to save up as much as they could.
However, if you are looking for a cost effective marketing ideas to rev up your business this year, you have come to the right place!
Do not underestimate the power of marketing! With the right strategies, it can help promote and increase the value of your business. Ultimately, it will also help to improve your revenue as well.
This is the perfect time for you to leverage this opportunity. Be still your heart; these eight marketing ideas are not going to harm your pocket.
#1. Content is king.
Credit: Pexels
Marketing is all about the content today, and as a business owner, you need to know the importance of great content, and how it can do wonders for your business. In fact, you can easily forge a broader connection with your customers with the right contact.
Blogging is one of the best content marketing strategies out there that you can employ in no time, and if you've got a knack for writing, kudos to you!
One of the most valuable tips from marketers is that your content must be relevant and meaningful to your audience.
Don't make it all about your business, but instead try to think locally. Think of your audience and what kind of content that your customer would most likely read. It will help you craft the best content to create a perfect buying environment for your customers.
Ask yourself these questions before you start writing.
Will this article resonate with my audience?
Does it help to grow my business and promote it?
Once you have put together a kick-ass content to promote, it does not take long for your readers to engage with your content, which can also help build loyalty among your customers.
Pro tips: Blog contents like tips, reviews, and How-to articles are highly useful to get shares and likes among your customers. Consider writing informative articles that benefit your readers.
#2. Leverage the power of social media.
Credit: Unsplash
Social media is the rage nowadays, and without we realise, we are living and breathing in social media.
That's a demonstration of how much power it has over us, and that's where most of your customers will be coming from.
Even if you are not a big fan of social media, you can't disregard its importance in helping businesses to thrive. It will be such a huge loss to your business if you are not utilising this platform.
According to Vase.ai based on the research conducted in 2019, over 66% Malaysian shoppers agreed that the most effective online stimuli are social media and eCommerce websites. Websites and apps like YouTube, Vimeo, and Twitch are also some of the significant stimuli to help customers make purchases.
So, if you still think that social media marketing is not effective for your business, this may be the right time for you to reconsider.
One of the perks of social media marketing is that it can help you to attract new customers to acknowledge your brand, and to better build your social media presence.
Facebook, Twitter, Instagram, Youtube, and Tiktok are some of the social media platforms that you can use to increase your brand's visibility among users.
Pro tips: Do not just post your image and video regularly. But instead, try interacting with your customers to create trust. You can also get connected with other brands to expand your network.
#3. Create informative videos.
Credit: Pexels
Do not underestimate the power of video marketing for your business.
Video marketing is one of the important aspects of content marketing that can prompt customers to buy your products.
Did you know?
To help them decide which product they should buy, Malaysian shoppers will most likely look for reviews or guides before making any purchase decision.
And surprise, surprise, product videos can actually drive sales as customers will tend to watch videos first in order to make a confident buying decision. They just need something to persuade them to buy, and what would be better than videos?
We know that not everyone can make a good video.
If hiring a good videographer is out of your budget, you can always hire a freelancer to get the deed done, or if you have someone on your team that can do decent video editing, that is a good start.
You don't need a high-end video to kickstart your video marketing project. It can be as simple as instructional video or product demonstration video.
Pro tips: There are tons of websites that provide video editing for marketing at a low price.
#4. DIY Infographic.
Credit: Canva
People love sharing unique content, and DIY infographic is one of a vital marketing contents that can easily attract people.
They are packed with information and designed with eye-pleasing colours.
The best part about informative infographics is that they are highly engaging and can help promote your business. What they do is that they can help garner referral traffics and links to your site as they are highly shareable.
It's a better alternative than a lengthy and well jammed packed information on your product page. Some readers might have a trouble to read your content-heavy information, and an infographic can help to make the information simpler and clearer for your customers.
To start, you can share facts about your industry and any tips related to your business or any information that you think can be useful to your audience.
Pro tips: Just like videos, DIY Infographic is not an easy graphic to produce, but with some luck, fingers crossed here, you can create your own infographic online with a website like Piktochart.
#5. Online contests.
Credit: Unsplash
Have you participated in online contests before, or have you seen any giveaway contests on your social media feed?
If by any chance, that you have, you have got to agree with us that they can be both exhilarating and fun!
Fun is the right keyword because online contests, just like any marketing strategy, can help boost your followers and engagements easily. It can also help you get more sales.
Like hello, ka-ching ka-ching!
Online contest does not only help to promote your business, but it can also helps you to reach more customers, converting them from prospects to customers.
Plus, it gives your followers or fans a chance for excitement when they win your contest, and will make them feel appreciated! Over time, it also helps build a loyalty among your followers.
Pro tips: Choose the best online contest that can resonate better with your business. If you are promoting clothing, Instagram captions for OOTD (outfit of the day) can help you kickstart your online contest.
#6. Recycling your content.
Credit: Unsplash
Racking your brain constantly to create more creative content can be proved challenging at times. Sometimes, we suffer from creative block that hinders us from coming out with something fun and exciting.
To help tackle this issue, why not republish or reuse your old successful contents, and turn them into something new?
This method is proven to be a no-fail yet highly efficacious method and way for any business owners or marketers to save time and effort rather than having to spend them to create a totally new contents which can consume most of their time.
Does your blog content have more shares and likes? Turn them into a video.
Or do you have any old articles that could use some love? You can create educational automation emails to your subscribers. That will work wonderfully too.
Pro tips: Take some time to review your old content and remarketing them on different channels.
#7. Ask reviews from your customers.
Credit: Pexels
Notice how Shopee encourages buyers to leave a review and star based rating for online sellers after you have purchased their product? This is what we call social proof.
Reviews are crucial as they act as social media proof for your customers to review. Don't we always do this?
Before we buy something, we will read tons of reviews from the customers to have a sense of assurance—something to calm us down.
Oh, this is the one!
I should get this; it has five stars review!
Just like personal recommendations, social media proofs are a great way to establish an online presence.
Bad reviews are something that any business owner can not control. However, in time, this type of reviews will also demonstrate to customers to see how well businesses manage these reviews and how they cope with the situation.
Through reviews, it will help convert your potential customers into paid customers and will give you further credibility and trust among your customers.
Pro tips: Whenever your customers give good or bad reviews, try acknowledging their comments, and express your gratitude.
#8. Referral Program.
Credit: Pexels
Besides social proof, do you know that getting people to recommend or share about your business can help grow your customer base?
You need customers to spread the news about your products or business like a wildfire!
And one way to achieve is by a word of mouth marketing; a referral program!
What's a referral program?
Employing the tactic of marketing which is a word of mouth, it is a program that offers rewards or initiative for anyone who advocates about your business to another person.
Think of them as your brand ambassador as their reviews are more genuine, and more reliable when it comes to convincing their friends, loved ones or family members!
The more they refer, the higher the rewards!
Pro tips: Offer attractive rewards or incentives to your customers every time they refer your business or service to their friends or family.

We believe that these eight marketing ideas come at the right time to help your business grow and escalates even further this year.
Moreover, they are practically cheap too! And it does not require much investment on your end, only efforts and perseverance. It is a trying times, but you are going to make it.
Trust us; implementing these ideas is going to worth your while!
Get Ninja Packs: A smart solution for your business
Just like the low budget marketing ideas above, our Ninja Packs are perfect for your small business too! Check out our collection of Ninja Packs for your marketing strategies as we will deliver your parcel to your customers effectively!
To help you get started, here's a promo code for you to enjoy Ninja Trial Packs!
Use our promo code for first time customer to get FREE NINJA TRIAL PACKS for your purchase.
Promo Code: BLOGNINJA
Click here to redeem your Ninja Trial Packs and start shipping!
Reference:

https://vase.ai/resources/2017onlineshoppingtrends/via https://janio.asia/articles/why-are-malaysians-shopping-online/