6 Creative Ways to Get Honest Customer Feedback
A dedicated business owner often wonders what the customer thinks about the service, the experience, and above all, the product. But getting customer feedback takes a lot of work.
Here's the thing: unless asked, dissatisfied customers will not tell you how they truly feel; they'll just stay away from your business. In fact, only 1 in 26 of them would be vocal about their dissatisfaction while the rest just keeps quiet.
So, how do you get your customers to share their thoughts?
1. Social media polls.
Credit: Pexels
Social media offers more opportunities to directly interact with customers and get their thoughts on a few things, be it the use of an emoji-poll, yes or no, or even question stickers. These small engagements can also be expanded into one-on-one conversations in the direct messages.
The downside of using social media posts to gather customer feedback is that everyone can see it – whether you're getting more positive or negative feedback. Sometimes, your customers see social media as an outlet to vent their frustrations and complain about your products.
2. Surveys.
Credit: Unsplash
One of the best ways to gather feedback is the use of surveys — whether in store or online. Surveys often utilize the Likert Scale to help the respondents answer in a more decisive manner that's easier to interpret than the open-ended Q&A format.
You can have a questionnaire ready in-store, sent via emails, or even through calls. Customize your surveys to cover different touch-points and assess exactly where to improve.
Now you see why it's important to have a mailing list.
3. Just ask directly.
Credit: Giphy
A foolproof way to get customer feedback is to ask directly. This is ideal for the food and beverage businesses where staff can easily ask customers for feedback about their whole experience while settling their bill.
This is a strategic approach that you can do for your brand. It shows the customers that you value them, and ensure that they leave your door happy. Who doesn't want to be heard?
Moreover, there's a lower chance that they'll be sharing bad experiences with others as well if any issues that they've encountered are promptly and properly addressed. With staff training and few adjustments, this can be done as soon as possible.
4. User testing.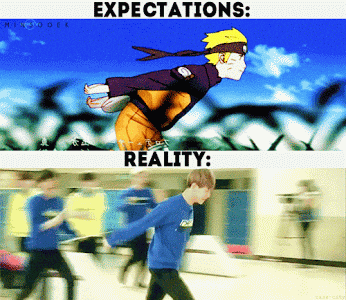 Credit: Giphy
Popularly known as beta testing, selected users or customers often volunteer for the beta program where they get a firsthand experience with a new product or service — it can be a new app for the store, or a sampler of a new product. In return, the participants provide their feedback and the nuances they experienced (if any) along the way.
5. Focus groups.
Credit: Pexels
Having regular focus group discussions with your customers is quite a bonding experience – like a campfire! With the intimate setting, they're in the space to give more honest and insightful opinions. Perfect for evaluating the performance of new product launches, these focus groups will give you more qualitative feedback to ruminate.
This is also a great way to gauge if a certain group reacts to an approach differently than the others. You can freely ask and discuss to better understand the "why".
6. On-site analytics.
Credit: Giphy
With more and more people going online to shop, it's important to have a deep understanding and appreciation of what draws your customers to your website, what keeps them scrolling, and what makes them buy.
Website platforms are able to display demographics and behaviors of your audience. There are also heat maps that will help you see where your website visitors lingered most, where they exited your website, and what tabs they clicked.
There are many other ways to get customer feedback. So choose the one that suits your business, and go through the collated data objectively.
Always remember to look at where your business can improve, and where the opportunities lie.
Have you received any feedback on your product deliveries? Need a faster delivery service to ensure your customer's satisfaction? If that is the case, we have the perfect solution for you!
Get Ninja Pack today to ship your parcel.
Slow delivery can hurt your company's reputation in the long run. 
But with Ninja Pack, an All You Can Fit prepaid delivery product, you get to enjoy speedy delivery service with lots of benefits in return!
Why should you get Ninja Packs for your business?
Fit everything inside one pack without having to worry about weight limitation.
No hidden charge (inclusive of shipping delivery)
It comes in two types of polymailer (Choose between Prepaid Regular Polymailer and Prepaid Padded Polymailer for extra protection)
Skip the queue, create your order online & drop your parcel off at any 4000+ Ninja Points.
Good news, we're giving away Ninja Trial Pack for free!
Get a Ninja Trial Pack for FREE today and experience faster than before delivery speed. Comes in 3 sizes in 1 in 1 pack!
Use code: BLOGNINJA
Click here to get the Ninja Trial Pack.